Making IT Work with Proven, Sustainable, Convenient Solutions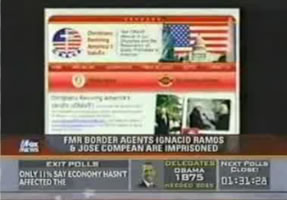 ¹christians4america.com, Fox News in February 2008
²cathysdesignercookies.com, Sheryl Crowe
³cathysdesignercookies.com, Ralph Lauren
Selecting a trustworthy information technology solution provider is probably one of the single most important steps you can take to protect and grow your enterprise in today's technology-dominated age. Furthermore, selecting an IT consultancy with a track record of notable successes reaching back to the beginning of our modern technological age and infancy of the internet could be the problem-solving choice you make to take your venture to the next level.

In fact, integriCORE clients have been featured on national television¹, received attention from Hollywood personalities², and become preferred vendors for Fortune 500 companies³ as a direct result of the technology services we provide. Although we cannot guarantee these successes for every client, it is our goal to procure placement strategies and implement best practices using these same techniques, improving as new technology becomes available.

If you are ready to take your IT experience to new heights, get in touch with us today to find out how we can assist you in your efforts. integriCORE, based in Vanderburgh County, Indiana, has been providing information technology services to the tri-state of Indiana, Kentucky, and Illinois since 2000.
Information Technology Consulting Services
integriCORE has been offering IT consulting services within metropolitan Evansville, Indiana to the tri-state since Y2k.
Testimonials from our Clients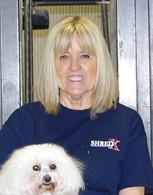 "...I am incredibly thrilled by how much integriCORE has simply made our business better and more responsive!...Sean was thorough and he offered us innovative and cost-effective technology solutions that were tailored for our budget and our specific needs. Plus, he was able to implement our upgrades rapidly and seamlessly so that we could still be operating at the same time. I would fully and happily recommend integriCORE and Sean Selby for your organization's information technology needs!"


- Cindy Evans, President of ShredX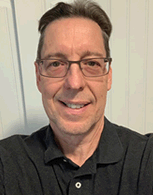 I would like to acknowledge the integrity, expertise, and professionalism of Sean Selby with integriCORE. He assisted in the technology transition for the Peace Zone, especially in the seamless move of our website. Sean is a pleasure to work with and has the utmost character. I would recommend him without hesitation!
- Mark Funkhouser, Executive Director of Peace Zone


Since Y2k, integriCORE has strived to provide a superior approach to information technology consulting with proven solutions that include a full slate of services such as technology consulting, website design, website hosting, domain name registration, search engine optimization, social media & listing submissions, PCs & equipment, computer diagnosis & repair, system & software support, networking and wireless, wiring installations, branding and promotional campaigns, logo & graphic design, and photography & videography. Based out of Evansville, Indiana, whether you are an entrepreneur, business owner, or represent an organization or advocacy group, we offer integrity-infused solutions that can be tailored for your specific IT needs.